We take every concern reported to our office very seriously.
There are options available to you.  You are not alone.
Title IX Support Infographic (PDF)
The Title IX team in the Office of Equal Opportunity, Inclusion, and Resolution Services is a private resource, but may need to take action or share information to address campus safety concerns.
Other confidential and private resources are available as an alternative.
If you are comfortable reporting an incident to our office, we will provide you information about finding support and options you have for filing a formal complaint.
This process is shown in the infographic below—click to enlarge or view the Accessible PDF.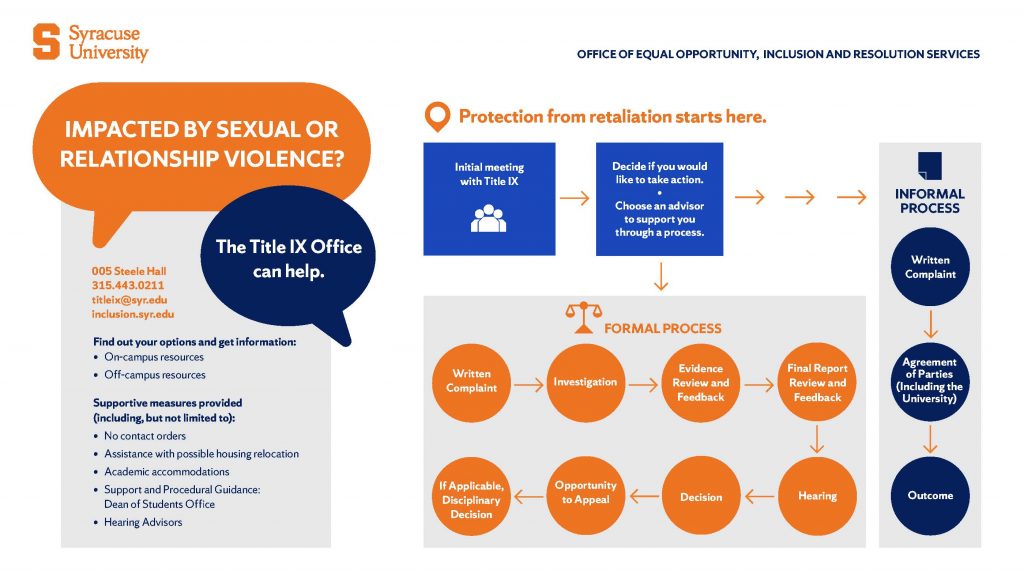 Please know that individuals who report incidents to our office are protected from retaliation.  Retaliation against any individual for reporting concerns to the University is strictly prohibited.  Additional information can be found in the University's sexual harassment abuse and assault prevention policy.