Sheila Johnson-Willis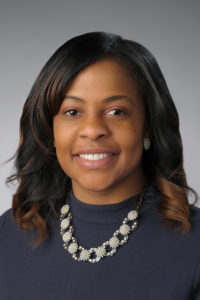 Associate Vice-President
Chief, Equal Opportunity and Title IX Officer
Sheila Johnson-Willis joined the University in 2012.  In her position, she provides guidance and support to University leadership on matters of equal opportunity, affirmative action and anti-discrimination and leads the University's efforts in the development and implementation of strategic and operational plans for advancing diversity and inclusion. Sheila also provides advice, counseling, and conflict resolution services to employees in matters relating to a broad range of employment and employee relations issues; including, investigating complaints of discrimination and bias.
Prior to joining Syracuse University, Sheila served as the director of Equal Opportunity and Affirmative Action, and Title IX officer, at Colgate University; and as director for Affirmative Action compliance and Title IX coordinator at Indiana State University in Terre Haute, IN.
Melanie Cuevas-Rodriguez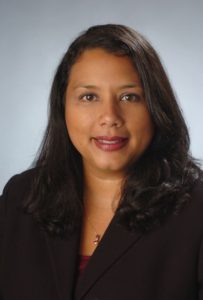 Equal Opportunity and Title IX Investigator
Melanie has several responsibilities that support efforts to ensure that Syracuse University promotes a diverse and inclusive work and educational environment. In addition to investigating Title IX complaints, she investigates and coordinates responses to complaints of discrimination and harassment and ensures compliance with Equal Opportunity policies and federal, state and local regulations.
Melanie joined Syracuse University in 2005, first, as the Assistant Director of Career Services and then as the Associate Director of both Student Life and Career Services  at the College of Law where she counseled students and developed and implemented programs on diversity and inclusion.   Prior to joining the University, Melanie worked at the Frank H. Hiscock Legal Aid Society in Syracuse where she represented clients in various civil and quasi-criminal matters. She earned a Bachelor's degree from SUNY Binghamton and Juris Doctor and Master's degree in Public Administration from Syracuse University.
Gina Kelepurovski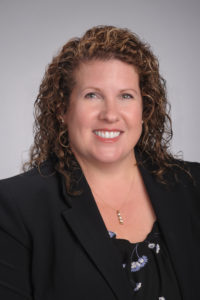 Equal Employment Opportunity and Title IX Case Coordinator
Gina joined the Office of Equal Opportunity, Inclusion and Resolution Services in April 2018. In her role, she works closely with the Chief Equal Opportunity and Title IX Officer and the Equal Opportunity and Title IX Investigators to assist with developing investigation plans, reviewing and updating the case record, interviewing parties and drafting Title VI, VII and IX investigative reports.
Prior to joining SU, Gina was a labor and employment attorney at Mackenzie Hughes, LLP. Gina earned a B.S in Business Administration from Binghamton University, a Masters in Business Administration from SUNY Oswego and a Juris Doctor from Syracuse University College of Law.
Christina Percoski
Training and Development Specialist
Christina provides training to students, faculty and staff on topics related to diversity and inclusion and Title IX. She joined Syracuse University in 2006 as the employment specialist on the Recruitment and Diversity team and she most recently moved to her current position with the Equal Opportunity and Inclusion and Resolution Services in 2016.
Prior to joining SU, Christina held several positions in the area of human resources including working as an HR Generalist and supervisor. Christina has experience training large groups, small groups and individual employee training. She received her Bachelor's Degree from SUNY Potsdam.
crpercos@syr.edu 
315-443-4049