The Office of Equal Opportunity, Inclusion & Resolution Services is committed to creating an environment where students, faculty, and staff, who have experienced harassment, discrimination, sexual misconduct, or have come across an access barrier, are encouraged to REPORT IT to the University.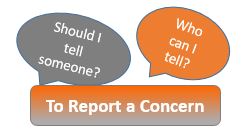 The University does not discriminate and prohibits harassment or discrimination related to any protected category including creed, ethnicity, citizenship, national origin, sex, gender, pregnancy, disability, marital status, political or social affiliation, age, race, color, veteran status, military status, religion, sexual orientation, domestic violence status, genetic information, gender identity, gender expression or perceived gender.
Any complaint of discrimination or harassment related to any of these protected bases should be reported to the Office of Equal Opportunity, Inclusion, and Resolution Services. The office can be contacted at 005 Steele Hall, Syracuse University, Syracuse, NY 13244-1120 or 315.443.4018.
---
Allegations of Harassment or Discrimination:
Send an email to Equal Opportunity.
Faculty and staff are encouraged to fill out and submit our Complaint Form for Reporting Sexual Harassment [PDF]
As members of the community, we all have the responsibility to protect those who are in a position of vulnerability. This is fulfilled when all individuals share in accountability for this obligation. In this way, members of the University community accept and endorse the basic principle of safety that supports our institutional commitment to access, opportunity, and cross-institutional collaboration, all of which exist to serve the core mission.
---
To report an act of Hate or Bias:
Please complete the form at Stop Bias.

As an institution of higher education, Syracuse University fosters learning and growth. It seeks to provide all students with a safe and secure learning environment that is free of crime and/or policy violations motivated by discrimination, sexual and bias-related harassment, and other violations of rights. The Division of Student Affairs recognizes and values the similarities and differences among students and recognized student organizations at Syracuse University. Discrimination, sexual and bias-related harassment, and other violations of rights disrupt the educational process and will not be tolerated.
---
To report an Access Concern:
Contact the University'sADA Coordinatorto complete our concerns form.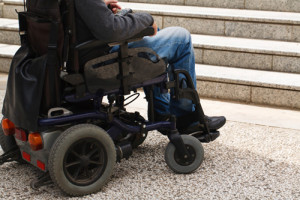 Syracuse University values diversity, is committed to inclusion, and seeks to provide an accessible, welcoming environment for all people, including those with disabilities. Your feedback is essential to SU's continuing effort to move beyond ADA compliance and toward seamless access.
---
Report Sexual Misconduct:
Send an email to Title IX Coordinator.
Sexual harassment is prohibited. It is a form of sexual discrimination. It is unwelcome behavior of a sexual nature that relates to the gender or sexual identity of an individual. Even without creating an intimidating or hostile environment for study, work, or social living, unwelcome behavior of a sexual nature is a violation of the University's Code of Ethical Conduct. If it has the purpose or effect of creating an intimidating or hostile environment, it also may create legal liability. Note that welcome is a different standard than consent. In some circumstances, there may be consent (for criminal law purposes) but the conduct is unwelcome. Unwelcome sexual conduct is against University policy and can result in charges under the Code of Student Conduct and/or the Code of Ethical Conduct.
Please note: It is against University policy and against the law to retaliate against a person for making a complaint of sexual violence or any kind of harassment or discrimination. Any retaliation should be promptly reported to the Title IX Coordinator at 315-443-0211.
If this is a criminal matter, immediately contact Department of Public Safety at 315-443-2224 or the Syracuse Police Department at 315-442-5111 or DIAL 911.