Message from the Chancellor
Dear Syracuse University community members,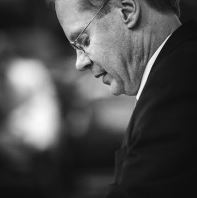 The Chancellor's Task Force on Sexual and Relationship Violence has been hard at work since it was created on April 23, 2015. On a recommendation by the Chancellor's Workgroup on Sexual Violence Prevention, Education and Advocacy, I appointed a 30-member task force to address improvements in sexual violence prevention, education and advocacy services.
The task force is made up of dedicated students, faculty and staff with various expertise and perspectives, along with the executive director of Vera House. They review the services, policies and programs that make up our effort to combat sexual and relationship violence. I am thankful for their diligence and continued efforts in making this a safer, more supportive campus.
We saw the results of their critical work during the visit by Vice President Joseph R. Biden L'68 in November. He was here as part of the "It's On Us" campaign and the National Week of Action. The task force also hosted a number of other events that week. Through their efforts, we look forward to the many ways we will see our campus tackle this important issue.
Along with the task force members, many peer educators, student organizations, staff and faculty members, and individual students are dedicated to this cause. We must all join with them to end sexual and relationship violence. It is all of our responsibility to ensure a safe campus environment.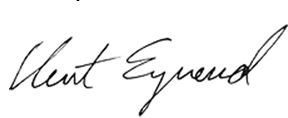 Chancellor Kent Syverud
---
Task Force

Charge
To continue to review the University's current policies, practices, programs, and procedures for preventing and effectively responding to sexual and relationship violence, and keep apprised of federal and state initiatives;
To continue to explore the promising practices of other institutions and resources available from other organizations, make use of the expertise of professionals at the University and elsewhere who work in this area, and develop evidence-based recommendations to help us craft a comprehensive, cohesive, and effective prevention and education program that will be a national model in these matters;
To examine and identify new and more effective ways of using technology, social media, and other means to better educate the University community about existing services, programs, support systems, enforcement efforts, and adjudication results;
And any other matter deemed by the Task Force to be of our community's well-being as it relates to the issue of sexual and relationship violence.
---
Committees
Communications and Outreach Committee
The Communications and Outreach Committee will develop strategies to raise awareness of the Task Force's activities and disseminate its findings and recommendations. Through various means, including but not limited to, print and electronic media (e.g., website), educational events, focused outreach, and social media, the Committee will seek to promote the Task Force's role in reviewing services, policies, and programs every semester.
Policies and Procedures Committee
The Policy and Procedures Committee will assemble and review the institution's sexual and relationship violence prevention, education, and advocacy policies and procedures and identify areas for improvement consistent with promising practices and evidence-based strategies.
Assessment Committee
The Assessment Committee will monitor progress on the institution's assessment of sexual and relationship violence prevention, education, and advocacy efforts. The Committee will also work with the Office of Institutional Research and Assessment on the prioritization of sexual violence assessment-related data collection and survey information to help facilitate communication among relevant offices about assessment initiatives and make recommendations regarding assessment plans and projects.
Education and Prevention Committee
The Education and Prevention Committee will review and assess existing education and prevention programs to determine in which areas our programs are weak, duplicative, or have gaps, and to recommend programs or strategies that will address those issues based upon promising practices and/or evidence-based methods.
---
Task Force Members
Rebecca Reed Kantrowitz, senior vice president and dean of Student Affairs, co-chair
Joanna O. Masingila, professor and dean, School of Education, co-chair
Randi K. Bregman, executive director, Vera House
Katelyn U. Cowen, director of health promotions
Rebecca S. Dayton, associate vice president for health and wellness
Linda Stone Fish, professor of marriage and family therapy, Falk College
Herman R. Frazier, deputy director of athletics
Tula Goenka, associate professor, Newhouse School of Public Communications
Andy Gordon, senior vice president and chief human resources officer
Tiffany Gray, director, LGBT Resource Center
Daria Grineva, Panhellenic Director of Programming, member of Phi Sigma Sigma
Huey Hsiao, associate director, Office of Multicultural Affairs
Rachel Johnson, peer educator, Senior in Sport and Human Dynamics
Sheila Johnson-Willis, interim chief, equal opportunity & Title IX officer
Joyce LaLonde, Student Association representative
Samuel L. Leiterman, Graduate Student Organization representative
Lynn S. Levey, legal writing professor, College of Law
Andrew S. London, professor of sociology, Maxwell School of Citizenship and Public Affairs
Bobby Maldonado, chief, Department of Public Safety
Suzette Melendez, lecturer, College of Law
Jeffrey S. Pauline, associate professor of Sport Management, Falk College
Abby Perer, associate general counsel
Pamela A. Peter, director, Student Rights and Responsibilities, assistant dean of student affairs
Amy Quichiz, Students Advancing Sexual Safety and Empowerment representative
Sarah Scalese, associate vice president, University Communications
Sarah T. Solomon, director, Office of Student Assistance
Jeffrey M. Stanton, associate provost
Tijuana Thevenin, student-athlete
Cory Wallack, director, Counseling Center
Barry L. Wells, special assistant to the Chancellor
---
Reporting Concerns to the University
To report concerns regarding Sexual and relationship violence email the Title IX office. 
---